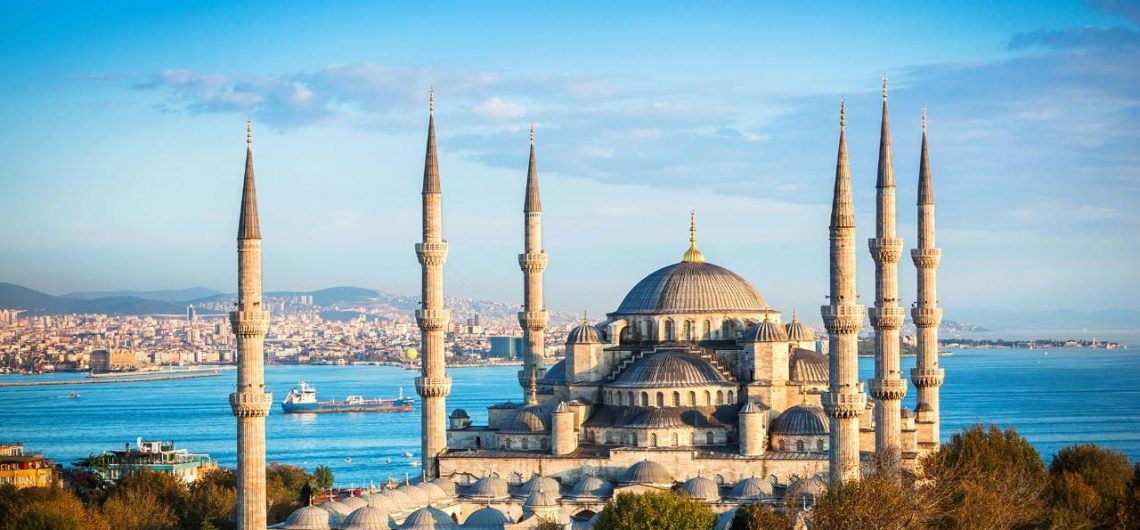 Istanbul is incredible. It's one of the most awe-inspiring cities we've been to thus far. Home to breathtaking architecture, delicious food, and some of the warmest, most genuinely hospitable people we've ever met on our travels, it's a city we would love to visit again and again.
If you're looking to visit Istanbul for the first time, then I hope this comprehensive travel guide can help you plan your trip. It will tell you everything you need to know from where to stay, which sights to see, and of course, what food to eat.
We enjoyed Istanbul so much that we could honestly see ourselves living there. Spend just one day in this captivating city and I won't be surprised if you feel the same way too.
ISTANBUL AT A GLANCE
Istanbul is the economic, financial, and cultural center of Turkey. It's also the country's biggest city with a population of just over 15 million people, making it one of the largest cities in Europe and the world. For those reasons, it's natural to assume that Istanbul is Turkey's capital but it isn't. That distinction goes to Ankara.
Located on both sides of the Bosphorus, what makes Istanbul geographically interesting is that it's one of a handful of cities that straddles two continents. The western half of the city is situated in Europe while the eastern half is located in Asia. The Asian side is largely residential so you'll find most of the city's major attractions clustered within two districts on the European side – Sultanahmet and Beyoğlu. First-time visitors to the city will be spending much of their time in those two districts.
Istanbul is a city steeped in history and culture so there is much to see and do there. From its Byzantine churches adorned with mosaics and frescoes to its magnificent mosques decorated by sky-high minarets, Istanbul is a city that will mesmerize you at every turn.
BEST TIME TO VISIT ISTANBUL
Spring (March-May) is the best time to visit Istanbul, followed by Autumn (September-November). Crowds are thinner and the weather is moderate during both seasons, though Autumn sees more rain than Spring. We went in early November and the weather was near perfect. I was comfortable walking around in a light jacket with just a t-shirt inside. It was overcast on a couple of days but it never rained.
Fans of tulips — which are originally from Turkey, not Holland — will be pleased to know that the International Tulip Festival is held in April with millions of tulips in bloom throughout the city.
MAR-MAY: This is the best time to visit Istanbul. The weather is relatively mild and dry and the city will be awash with color. The next time we visit Istanbul, it will definitely be in April to take part in the tulip festival.
JUNE-AUG: Apart from being the busiest time of the year, June till August can get pretty hot and humid — up to 28°C/82°F. Lines are at their longest and prices at their peak during this time.
SEPT-NOV: Like Spring, Autumn is a great time to visit Istanbul. The weather is similar although it does get rainier in the Fall as described. While Spring has the Tulip Festival, Autumn has its share of festivals as well like the Akbank Jazz Festival and the Istanbul Theater Festival, both of which are in November.
DEC-FEB: December till February is low season in Istanbul. It's the wettest and coldest time of the year so be sure to dress appropriately. It can get rainy and snowy with temperatures dropping down to a frigid 3°C/37°F.